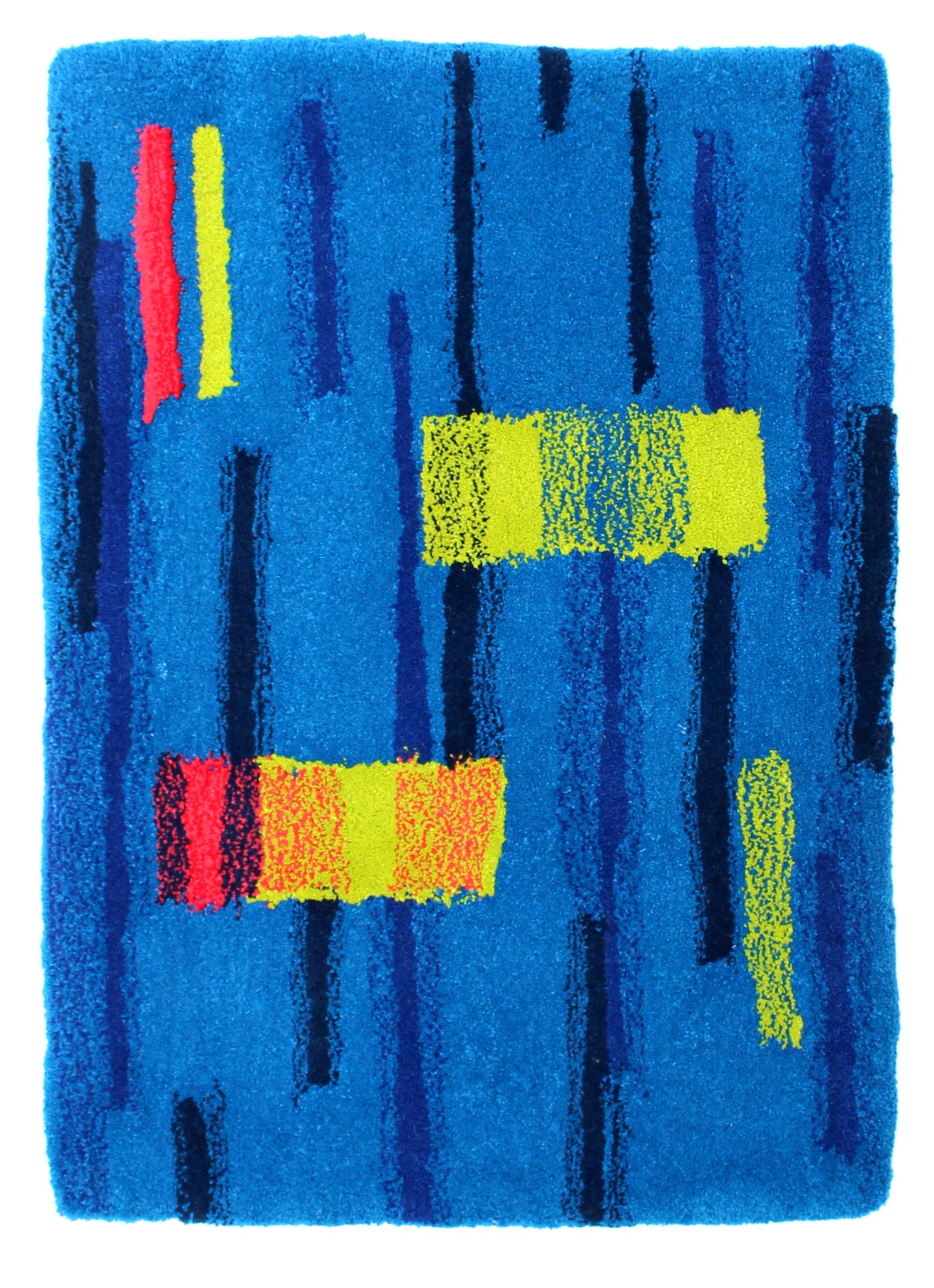 Mood (Lush Blue)
Mykonos calls. Flamboyant sparks pepper the cerulean coast.
112cm x 81cm
SOLD OUT

Please email studio.tuft@gmail.com if you would like to purchase one similar
Studio tuft rugs are one-of-a-kind and refuse to go unseen.
These lovingly and meticulously handmade pieces bring design into focus; daring colourways and dynamic compositions are tufted to perfection, creating the ultimate luxury floor-candy.
Shape your space with hardwearing functional art and tread some seriously sumptuous pile.